Get the best deal for Horrified Board Game with Up to 75% OFF + Free Shipping on Qualified Ravensburger Items
Horrified Board Game – A cooperative game against the world's most famous monsters. The village is under attack! Dracula, The Mummy, Frankenstein's Monster, his Bride, and more are on the rampage, and your team of heroes must defeat them. Each monster offers an entirely unique challenge, and players can adjust the difficulty by playing against a new group of adversaries every game! Overcome them all before the horror overwhelms you! Enjoy a round or more with friends and family during the holidays, on vacation, for game night, or on rainy afternoons.
Have tons of fun playing Horrified Board Game
Perfect for game night with friends and family
Game designed for 2+ players
Not recommended for children under 3
Great as a gift for any occasion
Horrified Board Game, $33.74 - Calendarsforall.com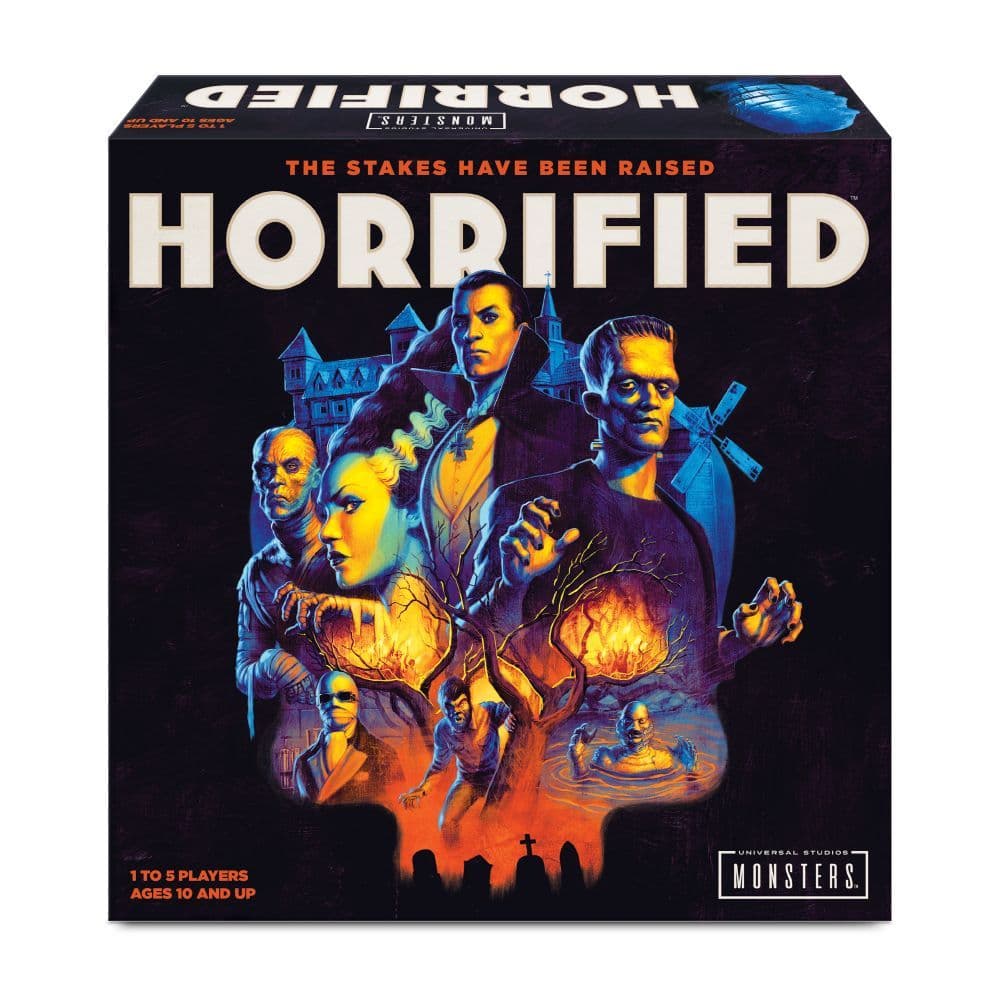 Horrified Board Game, $33.74 - FREE Shipping on Qualifying Orders!
Product SKU: 202100009161
Product Brand: Ravensburger
Product Currency: US$
Product Price: 33.74
Price Valid Until: 2022-12-31
Product In-Stock: InStock